Cover 2 Defense Elite Playbook
Cover 2 Defense Elite Playbook
Well Guys its time to face it, Defense In game is Broken.  All you have to do to beat the blitz is start mashing buttons right? Containing the run plays & QB Wraps have been a nightmare haven't they? Things have changed a bit, but guess what, we got it figured out, The Blitz is not dead, stopping the run is not Impossible ( Except for one That we are giving you for free, with the purchase of this E-Book.)  We have been Labbing heavily on defense and have found ways to shut down the run game while providing excellent coverage against the Pass.  We also found ways to improve the coverage behind your blitzes substantially, No More Button Mashing when your opponent feels a blitz coming.  The Cover 2 Defense Elite Playbook is unlike any Defensive Book we have ever created.  Here is what is covered, and what is new.
1.  Base Plays, These are Plays that do a very good job of containing run plays and provide excellent coverage, down the Field.
2.  4-6 Normal, 4-3 Over, Nickel Normal, Nickel Strong, Dime Flat, Dime Normal, Dollar 3-2-6, Goal Line Defense all Covered
3.  Each formation has scheme sections to it.  Stopping the Run -Playing Coverage – Sending Heat – Red Zone – Base Defense.
4.  Only Online Tested Blitzes are in this Guide. A-Gap – B-Gap – Dual Heat- Left & Right side Pressure
5.  New Nano Discovered that allows you to dictate with only one adjustment where the heat comes from.
6.  This guide will be Updated throughout the year
7.  Updated Online Gameplay Footage with Voice Overs
8.  All Formations come with and Instructional Voice Over Video, with text instructions and individual Videos w/voice overs.
THIS IS THE NEW MADDEN DEFENSE, PREPARE FOR THE NEXT GENERATION CONSOLES WITH THIS STYLE OF PLAY.  Learn to Realistically hold your opponent to under 20 points a game, facing top tier competition.  BUY NOW AND RECEIVE THE BIGGEST RUN PLAY (GLITCH IN THE GAME FOR FREE.  RUN THIS PLAY ALL GAME LONG AND AVERAGE 4-5 YARDS A CARRY.  ITS NOT ANY OF THE RUNS THAT ARE POSTED ANYWHERE ELSE. THIS PLAY WILL HELP YOUR DEFENSE BY GIVING THEM MORE TIME TO REST, IT WORKS ONLINE, AND IS NOT ILLEGAL TO USE IN TOURNAMENT PLAY.
Special Offer, Cover 2 Defense Elite Playbook only $17.99 (Limited time Only)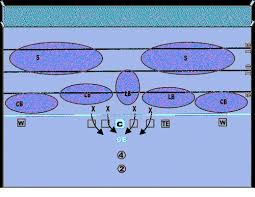 Madden 25 Cover 2 Shutdown Defense
The New Madden 25 Defense is Here. Instant download!! Also receive The Madden 25 Run Glitch absolutely free with purchase. POST PATCH APPROVED!!
Comments are closed