KC Chiefs The Best Offense in Game
KC Chiefs The Best Offense in Game
We are Proud to announce we have just completed what is without a doubt the best offense in the game.  The Kansas City Chiefs Offensive E-Book is Loaded With game Offensive Strategies, that are guaranteed to light up the Scoreboard.  This Guide Gives you the best of everything you will need to dominate Football.  This is the best offense in game guaranteed, The Pass Plays simply are unstoppable.  The KC Playbook also gives you the ability to pound the rock, use a balanced scheme, run a spread style offense, or use its bread & butter which is the unstoppable passing Game.  This Particular E-Book is a bit different than our previous offensive E-books,  It contains over 8 hours of Online Game Footage WITH VOICE OVERS, EXPLAINING WHAT WE ARE DOING, Full games, using every formation scheme in the Guide.  The Kansas City Offensive E-Book also Contains Practice mode Videos, WITH VOICE OVERS, to show how the Plays are set up, and executed, along with full text breakdowns.  Here are some key points of why you need this, (the best offense in madden).
1.  New Zone Glitch Exploit Discovered.  If your opponent Plays Zone, Its all over.
2.  The Best Man Coverage Plays In the Game.  Several Plays will have 4-5 People Wide Open Against Man Coverage.
3.  Easily Beat Press Coverage & Blitzes
4.  Every Formation Has Full Game Videos with voice over, of us only using plays out of that formation Only.
5.  Voice Over Setups & Easy to Follow Text setups
6.  Multiple Game Strategies, Play Pass heavy, Run Heavy, Balanced, or Spread
7.  This E-book took us over 3 weeks to lab & Develop,  Every Play has been ran online as our videos will prove.
8.  Customer support, Have a question? E-mail us we will answer within 30 mins to 1 hour from 10 am to 1 am Eastern Time.  After hours Questions will be answered 1st thing the following day.
9.  The Most Bang for your $$ Guide contains over 75 Plays with 15 formations Covered
10.  Easy to read Money Play & Red Zone Section you can Print off for situational use.  (Know exactly what play to go to)
11.  Labbed & Developed by Madden Prodigy.  One of the Best In the Nation.
If this Guide Has one Problem, it is the ability to score to fast.  Some People tend to over abuse these plays because they have the ability to score fast.  Our Advice is to use these plays responsibly, to keep your defense off the field.  They will play better that way, and allow you to score more Points.  Between the Philly Guide and the KC guide, maddenprodigy.com will continue to be the leader in offensive strategy for Madden 25.  We guarantee this is the best offense in Madden, We will refund you if this guide does not improve your game, No matter what level you are already at.  Here is an Example of Just 1 play that we use in the Guide that exploits man coverage.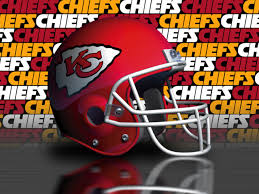 Madden 25 Kansas City Elite Offensive Strategy Guide
The Best all around Offense for Madden 25 Football is here. Score Lots of Points.
Comments are closed