MADDEN 23 SUBSCRIPTIONS
MADDEN 23 SEASON PASS
Consoles:  Next Gen (PS5 & Series X)
PRICE $100 PER YEAR
Includes:
1.  Yearly subscription to the Madden 23 filmroom
2.  At least 10 Madden 23 Offensive domination playbooks
3.  At least 10 Madden 23 Defensive domination playbooks
4.  Patch protection, If EA patches our nanos you get the replacement e-book free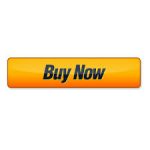 MADDEN 23 SEASON PASS LIVE
PRICE $24.99 PER MONTH
Consoles: Current and Next Gen (Includes Both)
Includes:
The difference between Season pass live & the filmroom or even season pass is as follows. With the filmroom and season pass, we lab everyday of the week to put together schemes, tips, strategy, cheats etc, as we find new things we put them together and upload the videos etc, we then update them once a week to our ebooks, and filmroom, playbooks, etc, we usually update everything on sunday, That means the stuff we find on monday isn't released until 6 days later. Season pass live you get everything we find the minute we upload the video, Example, today we found an unstoppable pass that literally kills any coverage in the game, 3 NEW NANOS, and an entire formation scheme, but regular subscribers wont get it until sunday, the people that have season pass live will receive new material EVERY DAY & ALSO RECEIVE ALL PREVIOUS RELEASED MATERIAL. Please try this product for a month, I give you my word this will be the best Madden 23 investment you will make this year. On Average there will be anywhere from 5 to 12 new Tips-cheats-strategies-glitches released daily, 6 days per week for the entire year of Madden 23.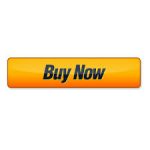 MADDEN 23 FILMROOM
PRICE $10.00 PER MONTH
Consoles: Current and Next Gen (Includes Both)
Includes:
Weekly Tips Glitches cheats & strategy for all consoles, up to 12 new money plays cheats, glitches etc per week,  Cancel at any time. Contains Glitches, Tips, Cheats, for Next generation of Madden 22 Football. Updated Weekly, you also receive all previous weeks of the filmroom. Full access.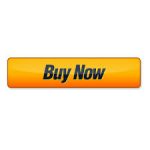 MADDEN 23 EBOOKS
Madden 23 Prodigy Domination Defense
Consoles: Next Gen (PS5 & Series X)
Release Date 8/17/2022
Updates: Yes
Price $24.99(One Time Payment)
The absolute best defense in the game, your opponents will not be able to do anything but cry because they get sacked every time they try to pass.  this ebook is a combination of 2 defensive playbooks, The New England Patriot, & Multiple Defensive playbook, you are essentially getting 2 ebooks for the price of 1.  We have the best heat in the game which you will find out soon enough.  Tons of heat that you wont find on youtube,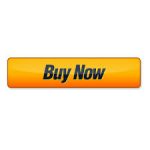 Madden 23 Prodigy Easy Touchdown Offense
Consoles: Next Gen (PS5 & Series X)
Release Date 8/15/22 or sooner (Pre-order)
Updates: Yes
Price $19.99 (One Time Payment)
There are sure to be easy ways to score easily early in Madden 23, Instant Touchdown Glitches, Screen play Cheats, How to glitch out zones, Escape artist glitch, etc.  Preorder today, so you can have an elite offensive strategy day 1 of Madden 23.