Madden 25 Offensive Tips
Madden 25 Offensive Tips
Madden 25 offensive tips from Madden Prodigy will make you an offensive Juggernaut.  We guarantee that if you purchase our Madden 25 Gamers Lab, AKA Filmroom,  your offensive skills in Madden 25 will sky rocket.  We show you an instant way to Score Touchdowns.  We show you how to Rocket Catch, User Catch, and how to easily complete passes against any coverage.
The Running Attack in Madden 25 Football will also be very important this year.  Our Madden 25 Offensive Tips, will allow you to run against your opponent, racking up valuable yards on the ground.  If you can run the ball it makes it much easier to pass the ball against your opponents.  When it comes to the passing game, Madden Prodigy will have multiple receivers running around the field Wide Open.  Its amazing what a couple of small offensive adjustments, and the use of motion can make.  Madden Prodigy is an expert in the passing game.
Don't get ripped off by purchasing tips from other websites.  There are literally 100s of sites that are only out to get your hard earned dough.  Prodigy has been providing Madden 25 Offensive tips since 2004.  He is for Real, and so is his website, Tips, cheats, strategy guides.  Purchase the filmroom now, for a limited time, only $19.95 a year.  Take a look at a couple of videos for Madden 13 below.  Prodigy & his team discovered some of the most lethal plays in the game of Madden Last Year.  We represent some of the greatest tourney players that have ever played the game of Madden.  We offer a 100% money back guarantee on all our products.  Dont miss out order today.  Take it to your opponent.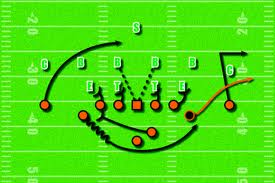 Madden 15 Film Room Subscription (PS3 & 360)
Weekly exclusive tips, updates, videos for members only Price: $19.95/yr PS3 and X-Box 360 systems
Madden 13 Sample Plays
Comments are closed