The Best Defense in Madden 17
Madden 17 eBooks
Ravens 17 Rage Elite Defense
Why buy our Madden 17 eBooks?  Defense in Madden football has changed drastically in Madden 17, But we have great news.  We have had a huge update to our defensive ebook,  We have found several different way, out of multiple formations, to create pressure by only sending 3 or 4 people, some of these blitzes will even work if your opponent is blocking there running back, or slide protect,  These blitzes include, left & right edge heat, double edge heat, A & B Gap Blitzes.
Madden 17 Run defense has also been overhauled, with all the over powered runs in the game, stopping your opponents run game is a must.  We found the absolute best run defense in the game, this technique stops counters, stretches, dives, strong powers, & tosses, the key, that makes it so good is we only need to be blitzing 3 down lineman to stop the run, everyone else is in coverage.  We also include lock down red zone D that will leave your opponents scratching there head.
The Ravens elite defense currently contains 31 different plays, and it grows weekly, we update this guide almost daily, the formations used currently include.
3-4 Odd
3-4 Bear
3-4 Even
Nickel 2-4-5
Nickel 2-4-5 Double A-Gap
Nickel 3-3-5
Nickel 3-3-5 Wide
4-4
Dime 2-3-6
Dime 2-3-6 will
Quarters 1-3-7
If you want to lock your opponent up, this playbook is your best option, just the run defense that we included today is well worth the $24.95 to own this guide.  Click the link below & start playing defense again,.  Totally dominate your opponent in Madden football, with our easy to use strategy guides, glitches, cheats.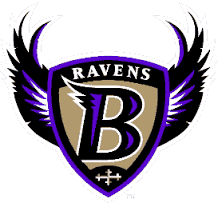 Ravens 17 Rage Defense elite playbook
Unblockable edge pressure, several A & B gap Blitzes, how to stuff the run in Madden 17, Best coverage in the game, THIS GUIDE CONTAINS THE ONLY DT A-GAP IN MADDEN 17 and we found it first. This playbook will be updated extensively throughout the year. Just the Run Defense is worth the price.